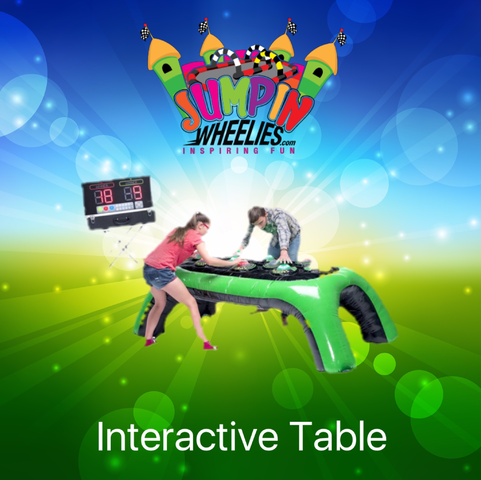 Interactive Game Table
This interactive game table is perfect for any event! It will keep a wide variety of kids and adults entertained and can be used indoors or outdoors! The discs light up and have different game modes to play. Light discs come charged but we include charger as well if your crowd is playing hard! Discs last about 4 hours on a charge with continuous use.
//files.sysers.com/cp/upload//editor/files/trim_ADF6EF5A-AF88-4971-84F9-D0C10D9F2EC0.MOV
Jumpin Wheelies is your NWI Party Rental Company. Unique, safe, sanitary inflatable bounce houses and party rental equipment is our speciality. We are safety certified and insured because safety is our TOP priority. Serving Dyer, St. John, Cedar Lake, Crown Point, Schererville, Lowell, Merrillville, Hammond, Crete, Lynwood, Lansing, Glenwood, Olympia Fields, Beecher and many more locations.
OTHER CITIES WE SERVICE:
CEDAR LAKE, CROWN POINT, DYER, GRIFFITH, HAMMOND, HEBRON, HIGHLAND, HOBART, LAKE STATION, LOWELL, MERRILLVILLE, MUNSTER, PORTAGE, SCHERERVILLE, ST. JOHN, WINFIELD