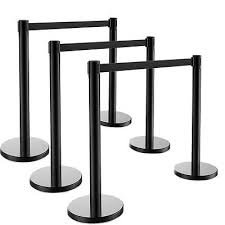 Crowd Control Barriers
Need to block off an area for an event for crown control? These are a great option. The poles are black and the retractable straps vary in color from red to blue. Price is per stand, you need at least two to make a blockade of any sort.
Jumpin Wheelies is your NWI Party Rental Company. Unique, safe, sanitary inflatable bounce houses and party rental equipment is our speciality. We are safety certified and insured because safety is our TOP priority. Serving Dyer, St. John, Cedar Lake, Crown Point, Schererville, Lowell, Merrillville, Hammond, Crete, Lynwood, Lansing, Glenwood, Olympia Fields, Beecher and many more locations.
OTHER CITIES WE SERVICE:
CEDAR LAKE, CROWN POINT, DYER, GRIFFITH, HAMMOND, HEBRON, HIGHLAND, HOBART, LAKE STATION, LOWELL, MERRILLVILLE, MUNSTER, PORTAGE, SCHERERVILLE, ST. JOHN, WINFIELD