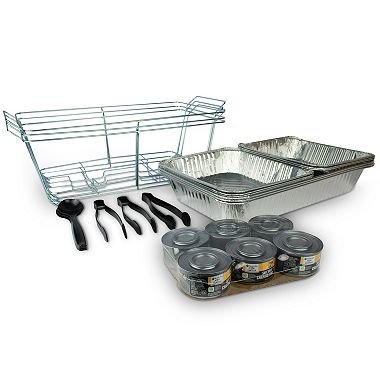 Catering Party Set




$35.00
Please call to reserve this item.

We will deliver your catering equipment with our bounce houses or tent rentals. This kit is great for keeping food warm and reducing the clean up time. Let us help you set your event up in a way you are able to not work as hard and enjoy yourself more!
Jumpin Wheelies is your NWI Party Rental Company. Unique, safe, sanitary inflatable bounce houses and party rental equipment is our speciality. We are safety certified and insured because safety is our TOP priority. Serving Dyer, St. John, Cedar Lake, Crown Point, Schererville, Lowell, Merrillville, Hammond, Crete, Lynwood, Lansing, Glenwood, Olympia Fields, Beecher and many more locations.
OTHER CITIES WE SERVICE:
CEDAR LAKE, CROWN POINT, DYER, GRIFFITH, HAMMOND, HEBRON, HIGHLAND, HOBART, LAKE STATION, LOWELL, MERRILLVILLE, MUNSTER, PORTAGE, SCHERERVILLE, ST. JOHN, WINFIELD