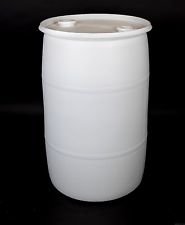 Water barrel
50 gallon plastic water barrel for situations when tent(s) can not be staked to the ground. A general rule of thumb dictates at least one water barrel to be placed at each tent leg that can not be properly staked down. In some cases more than one barrel will need to be used. For a 20X20 tent we will need a minimum of 4 water barrels.
Please note: If water barrels are required we will need access to a reliable awater supply as well as a hose that will reach each water barrel. Each barrel can take up to 15 minutes to fill with a standard household water supply and garden hose. We do not carry water with us. Each water barrel requires 50 gallons (approximately 400 pounds) of water. Each barrel will need to be filled with water in the place that it will be attached to the tent. We can not move water barrels once they are full. When the event is over we will remove the caps from the barrels and dump them out.
Jumpin Wheelies is your NWI Party Rental Company. Unique, safe, sanitary inflatable bounce houses and party rental equipment is our speciality. We are safety certified and insured because safety is our TOP priority. Serving Dyer, St. John, Cedar Lake, Crown Point, Schererville, Lowell, Merrillville, Hammond, Crete, Lynwood, Lansing, Glenwood, Olympia Fields, Beecher and many more locations.
OTHER CITIES WE SERVICE:
CEDAR LAKE, CROWN POINT, DYER, GRIFFITH, HAMMOND, HEBRON, HIGHLAND, HOBART, LAKE STATION, LOWELL, MERRILLVILLE, MUNSTER, PORTAGE, SCHERERVILLE, ST. JOHN, WINFIELD