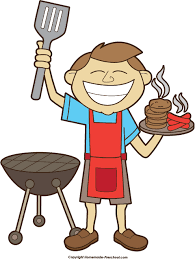 Griller




$75.00

Please call to reserve this item.

We want to help you enjoy your party by letting someone else do the grilling for you. You supply the food to grill, and our staff will take care of the rest. If you need additional help, we can provide clean up help, decorating help, or just hostess assistance, so you can sit with guests. Ask us to personalize your party for a custom experience.
Griller is priced for a two hour min. $25 an hour after the two hours.
Jumpin Wheelies is your NWI Party Rental Company. Unique, safe, sanitary inflatable bounce houses and party rental equipment is our speciality. We are safety certified and insured because safety is our TOP priority. Serving Dyer, St. John, Cedar Lake, Crown Point, Schererville, Lowell, Merrillville, Hammond, Crete, Lynwood, Lansing, Glenwood, Olympia Fields, Beecher and many more locations.
OTHER CITIES WE SERVICE:
CEDAR LAKE, CROWN POINT, DYER, GRIFFITH, HAMMOND, HEBRON, HIGHLAND, HOBART, LAKE STATION, LOWELL, MERRILLVILLE, MUNSTER, PORTAGE, SCHERERVILLE, ST. JOHN, WINFIELD