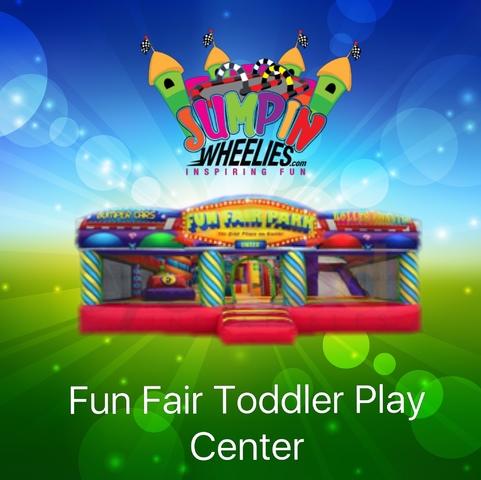 Fun Fair Toddler Play Center
There is no better way to prepare a child for roller coasters, bumper cars, funhouses and ferris wheels than setting them loose in the all new Fun Fair Park Jr. Like any amusement park, children won't want to leave once they bounce, climb and slide their way through this bright, safe and colorful amusement park themed play center.
Recommended for 6-8 children under 8 year
Dimensions: 16'L x 19'W x 9'H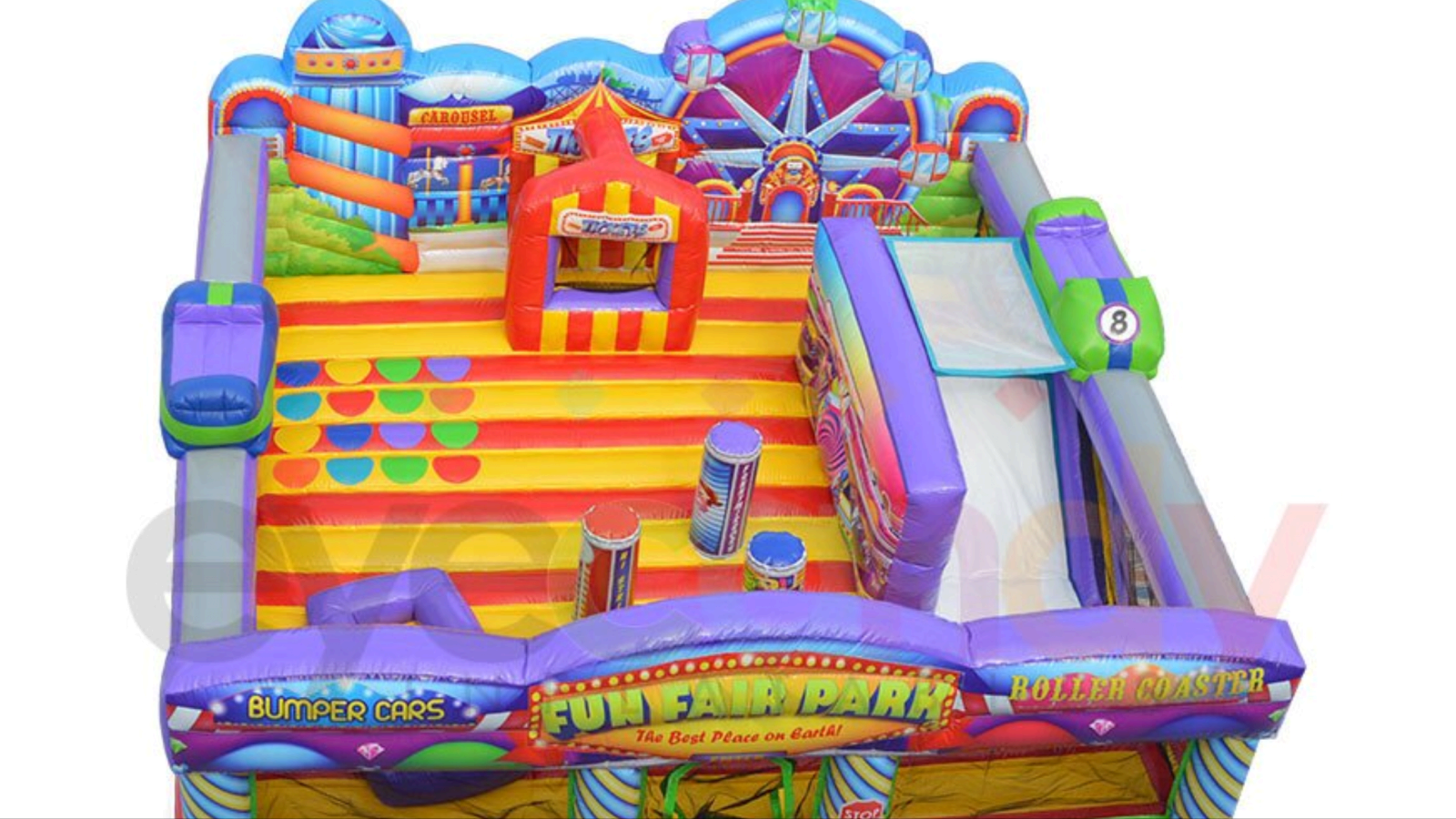 Jumpin Wheelies is your NWI Party Rental Company. Unique, safe, sanitary inflatable bounce houses and party rental equipment is our speciality. We are safety certified and insured because safety is our TOP priority. Serving Dyer, St. John, Cedar Lake, Crown Point, Schererville, Lowell, Merrillville, Hammond, Crete, Lynwood, Lansing, Glenwood, Olympia Fields, Beecher and many more locations.
OTHER CITIES WE SERVICE:
CEDAR LAKE, CROWN POINT, DYER, GRIFFITH, HAMMOND, HEBRON, HIGHLAND, HOBART, LAKE STATION, LOWELL, MERRILLVILLE, MUNSTER, PORTAGE, SCHERERVILLE, ST. JOHN, WINFIELD