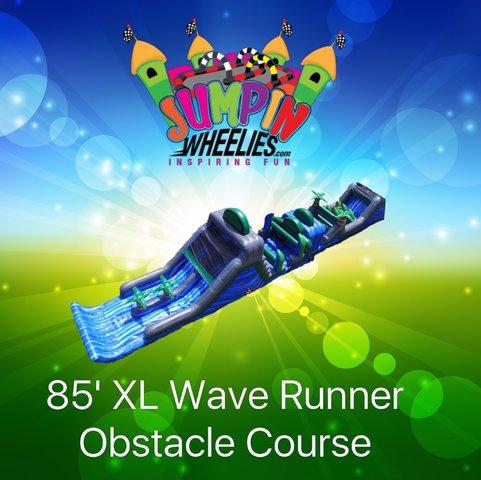 85' XL Wave Runner Obstacle Course
Meet our NEW 40' Obstacle Course. We have multiple units that attach together, so we would do 2 different units to make 80' long for this package price as pictured. This unit has 7 different activities inside including a slide on each section. one slide is a 12' slide and the other is a 19' slide with onstacles in between. This can be added to other units to get desired effects and lengths.
Please be sure to have enough space to put this unit. it is 15' wide by 85' long.