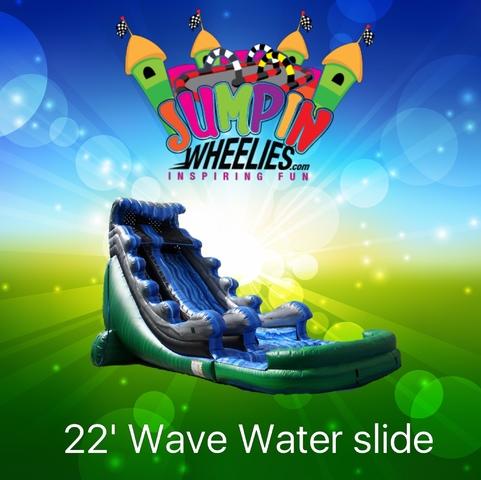 22' Wave Slide- Dry
This is our new 22' Slide. This is a DRY Slide and comes with a stopper at end instead of a pool for safer sliding. This can be set up indoors or outdoors as long as ceiling height is met.
This unit requires 2 safety monitors minimum according to SIOTO safety standards. You are required to provide your own monitors or they can be provided for you for an hourly fee. Please inquire for more information of safety attendants.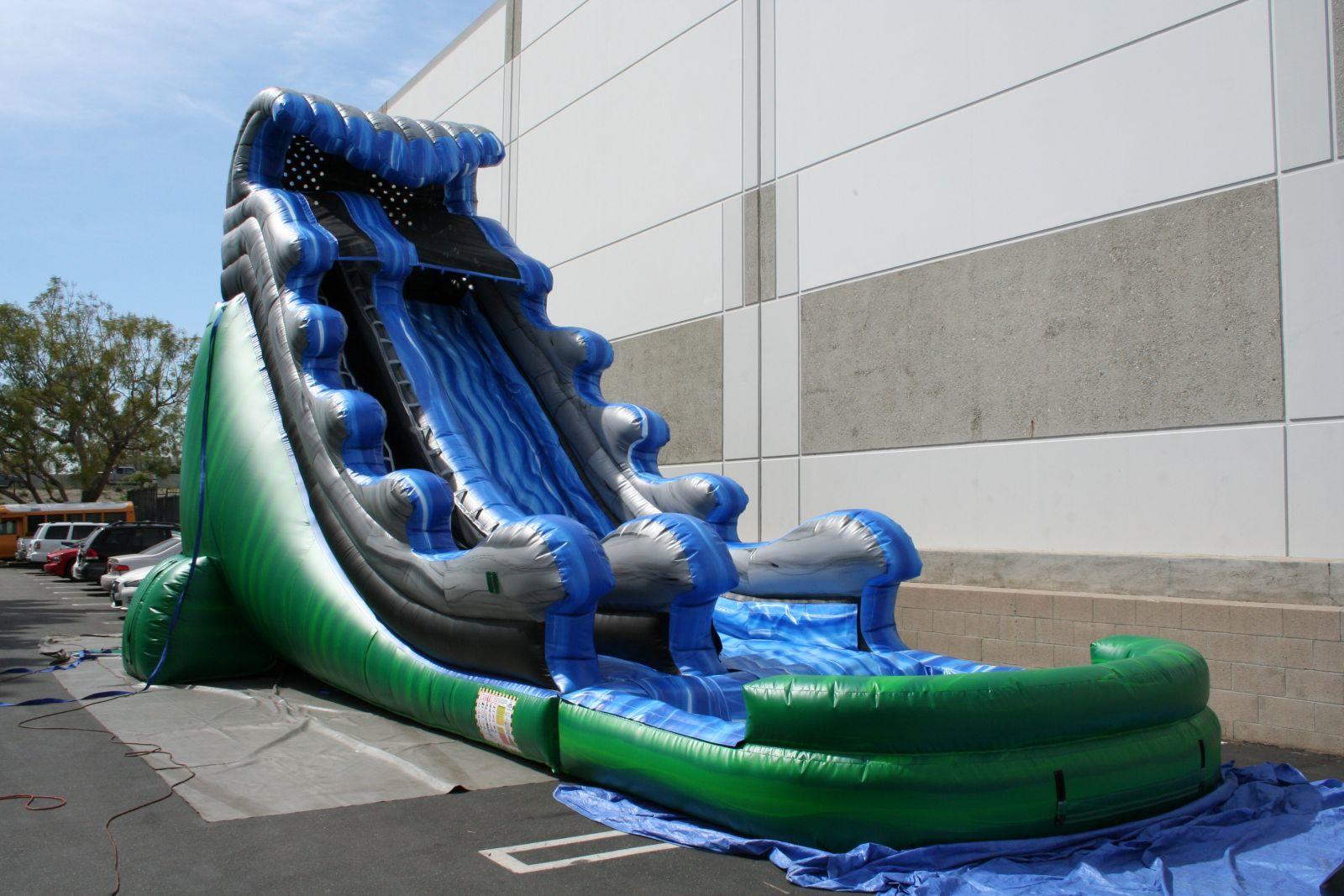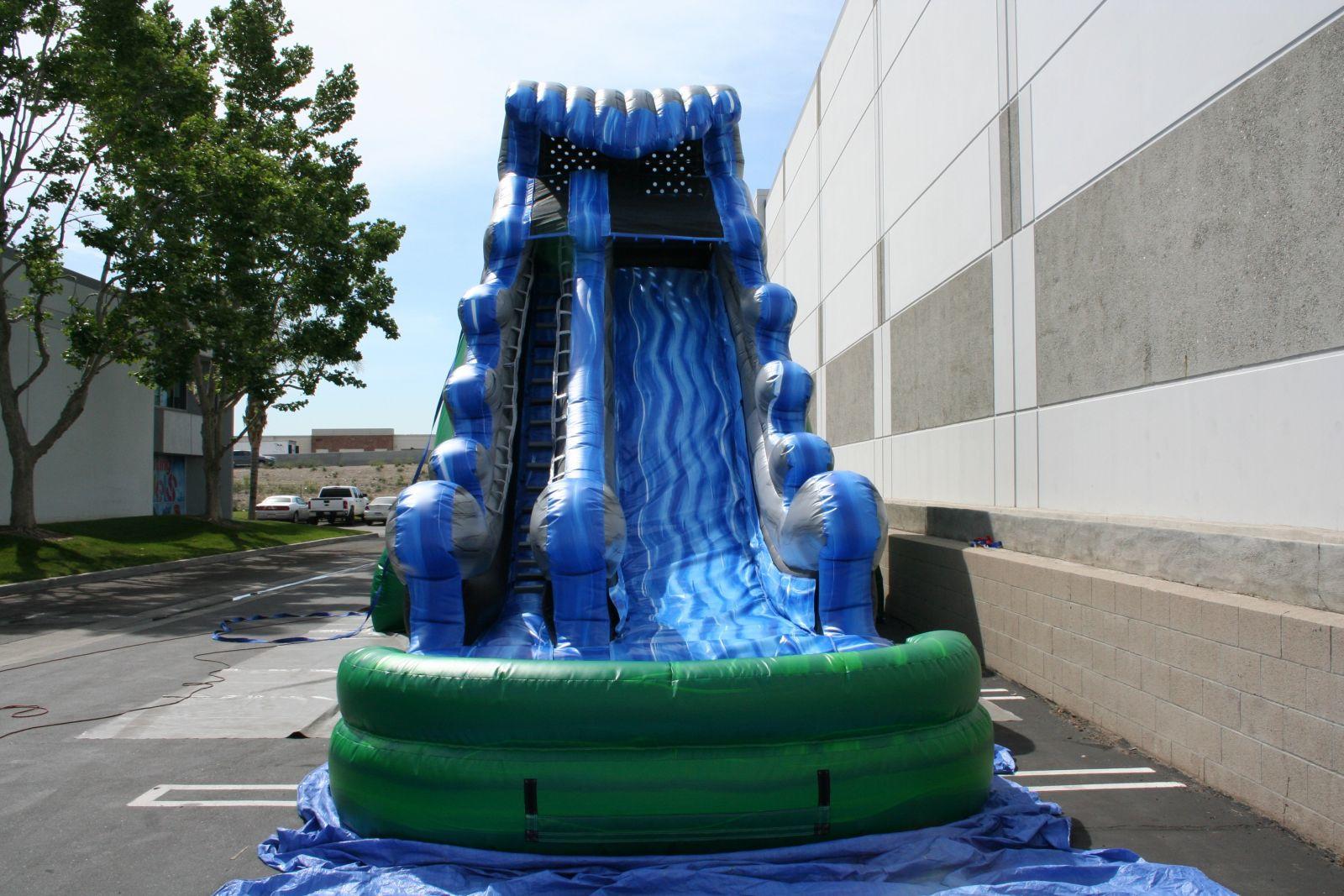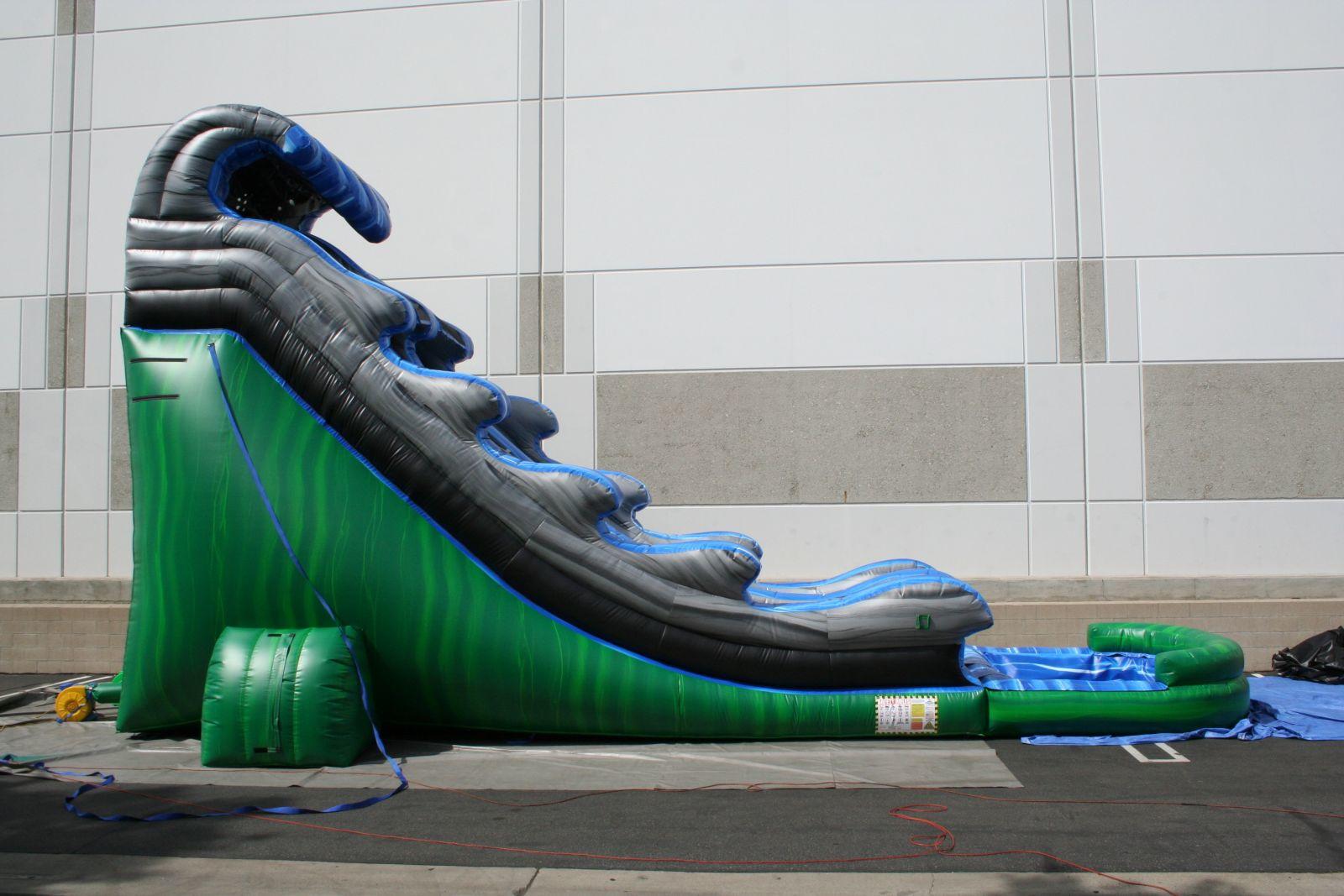 Jumpin Wheelies is your NWI Party Rental Company. Unique, safe, sanitary inflatable bounce houses and party rental equipment is our speciality. We are safety certified and insured because safety is our TOP priority. Serving Dyer, St. John, Cedar Lake, Crown Point, Schererville, Lowell, Merrillville, Hammond, Crete, Lynwood, Lansing, Glenwood, Olympia Fields, Beecher and many more locations.
OTHER CITIES WE SERVICE:
CEDAR LAKE, CROWN POINT, DYER, GRIFFITH, HAMMOND, HEBRON, HIGHLAND, HOBART, LAKE STATION, LOWELL, MERRILLVILLE, MUNSTER, PORTAGE, SCHERERVILLE, ST. JOHN, WINFIELD