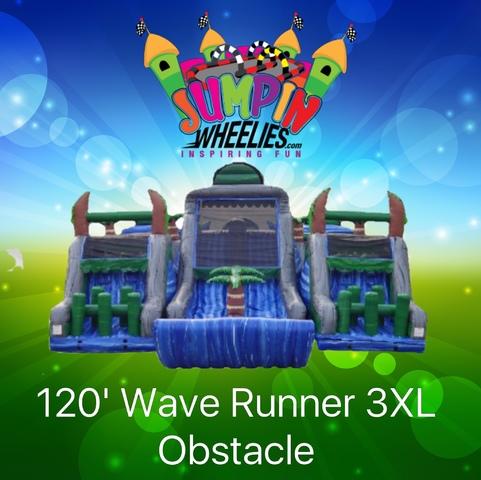 120' Wave Runner 3XL Obstacle
This is a new addition for 2016! This obstacle can be set up in a few ways depending on your needs. The horizontal set up is great for schools and indoor events that do not have a ton of length, or can be set up long ways to lengthen the fun! Meet you at the finish line!
Dimensions: 44L x 30W x 16H
Alternate Size: 120L x 12W x 16H
This unit requires at least 2 attendants, we can offer for $12-$15 an hour each attendant if needed.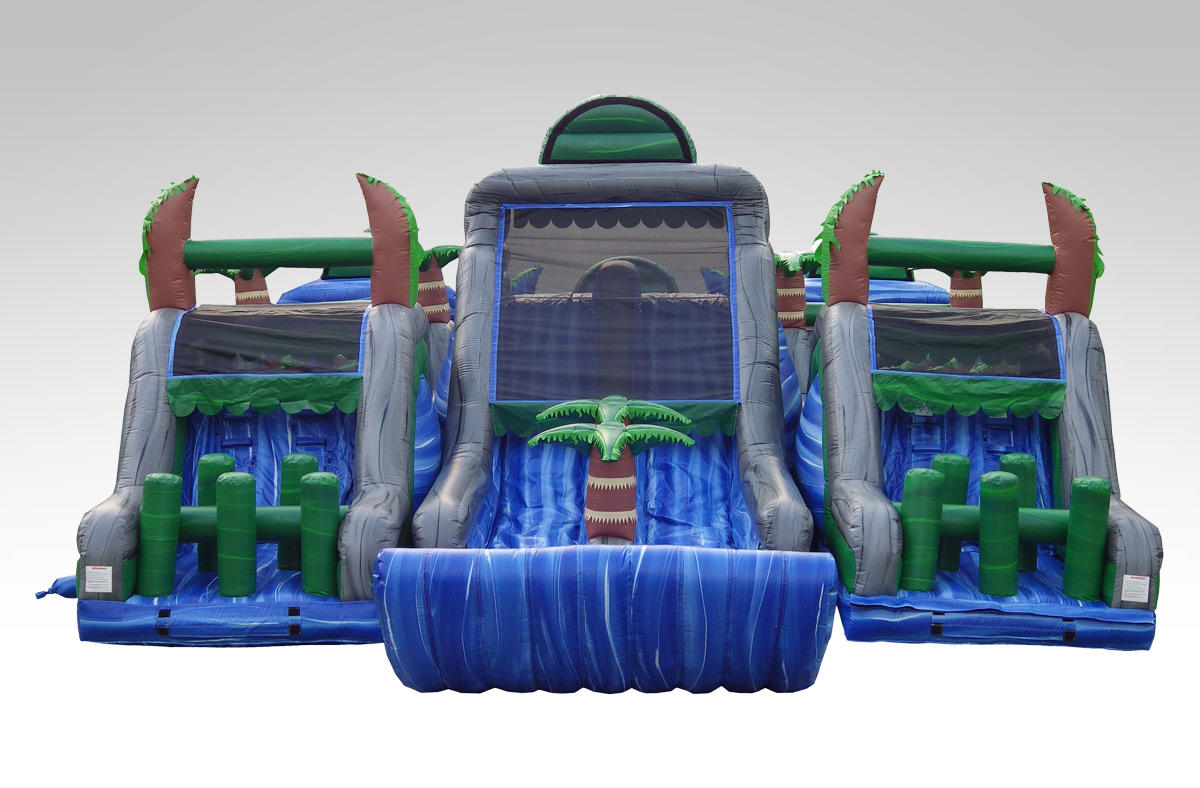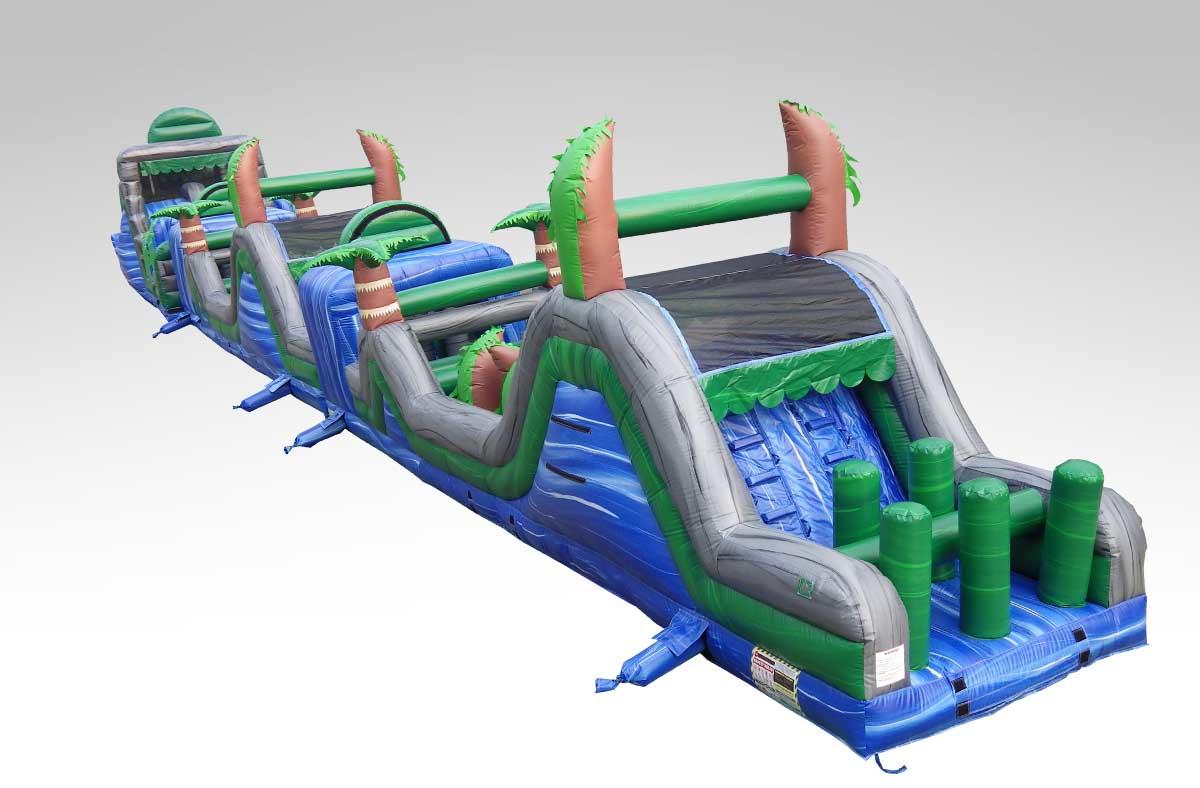 Jumpin Wheelies is your NWI Party Rental Company. Unique, safe, sanitary inflatable bounce houses and party rental equipment is our speciality. We are safety certified and insured because safety is our TOP priority. Serving Dyer, St. John, Cedar Lake, Crown Point, Schererville, Lowell, Merrillville, Hammond, Crete, Lynwood, Lansing, Glenwood, Olympia Fields, Beecher and many more locations.
OTHER CITIES WE SERVICE:
CEDAR LAKE, CROWN POINT, DYER, GRIFFITH, HAMMOND, HEBRON, HIGHLAND, HOBART, LAKE STATION, LOWELL, MERRILLVILLE, MUNSTER, PORTAGE, SCHERERVILLE, ST. JOHN, WINFIELD